Claim your spot in the INDIGO Hall of Fame!
At the iconic Discover Showcase, you can show off your game, interact, engage with the audience and… compete for the INDIGO Award! A selected jury of industry professionals will play your game and announce the winner at the Award Ceremony at the end of the conference day. Everyone in the Dutch games industry will know your name after this! 
Check out previous winners below!
2023
STATION TO STATION
Galaxy Grove
'Station to Station' is a minimalist railroad building simulator that artfully combines a relaxing experience with environmental puzzles and eye-pleasing voxel-art visuals. Populate a beautiful, ever-brightening landscape and connect the world by building train tracks.
INDIGO 2023 judges:
Martine Spaans
Gwen Kampen
Deloryan Hommers
Matthijs Dierckx
Aryeh Loeb
2022
News Tower
Studio Nul Games
News Tower is a news and resource management simulation game. Your -goal is to build a newspaper empire in 1930s New York that is economically profitable, independent, and, most importantly, that covers trustworthy news. Check your sources, or don't..
INDIGO 2022 judges:
Martine Spaans

Tomas Sala

Deloryan Hommers

Matthijs Dierckx
2021
SCHIM
Ewoud van der Werf
SCHiM is a game about jumping through shadows in a challenging and lively environment, touch the light and it's over! This 3D platformer takes elements of light & animation and adds them directly to the gameplay, delivering an experience that you will only find in SCHiM.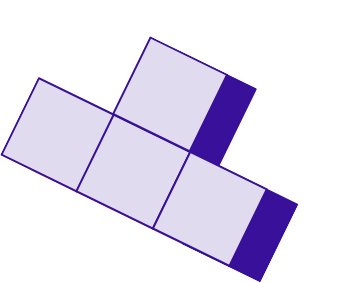 2020
Dreamscaper
Afterburner Studios
A surreal, rogue-lite inspired ARPG with modernized hack'n'slash combat about lucid dreaming. Warp the dreamscape around you in order to battle a nightmarish depression that lives in a young woman's subconscious.
INDIGO 2020 Online judges were:
Adriaan de Jongh, independent game creator
Rox van der Helm, Editor in Chief at XGN.nl
Bobby Wertheim, Head of Content at Sega Europe
JP van Seventer, Managing Director of Dutch Game Garden
Trui – GoedGemust, streamer
Nim – GoedGemust, streamer
SevenS1ns, streamer
2019
Bone Voyage
Team Cobblestone
Bone Voyage is a third person adventure game inspired by old classic adventure games with a modern twist. As a skeleton, you detach your bones and explore a Vessel to the Afterlife after being fished up by the mysterious Captain. Progressing through the game, you will meet unforgettable characters, explore more rooms and detach more bones to slowly uncover the story of the mystical vessel!
2018
CoopScoop
Vague Studios
CoopScoop is a VR arcade-style game that revolves around managing a chicken farm. A chicken epidemic has broken out, and you need to make sure all your chickens stay healthy and happy. Try and hold on as long as possible with as many chickens as possible. Can you manage all those chickens?
2017
We were here
Total Mayhem Games
We Were Here traps two players in an abandoned castle. Player Two needs to find Player One, using only their voice. Every room challenges your wits and ability to communicate clearly, so make sure you have a microphone ready!
2016
Tied Together
Napalm Tree
Tied Together is a 2-4-player party game about monsters which have to escape, but there is one catch: they are tied together by a rope. Because of this, the players have to show some serious cooperation skills. Remember, the team is only as strong as the weakest link!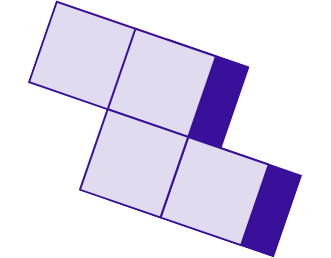 2015
Rogues With Benefits
Rogues with Benefits
Time to have another adventure! Team up with your friends and fight your way to treasure in exciting worlds until eventually you die. Just pick a new nobody and become the new hero of your clan. Each time you play there is a new story to be made and a new challenge to overcome.
Krista Hendriks
Communications Manager
Tom Jongens
Sales Manager
Looking to promote your company, services, or game towards game industry professionals?

Reach out to me then and we'll set up a call! tom@dutchgamegarden.nl.  
JP van Seventer
Program Manager
Do you have professional knowledge to share about game development or business and do you want to be part of the leading game developer conference in the BENELUX? 
Let's have a chat!
Please contact me via jp@dutchgamegarden.nl.